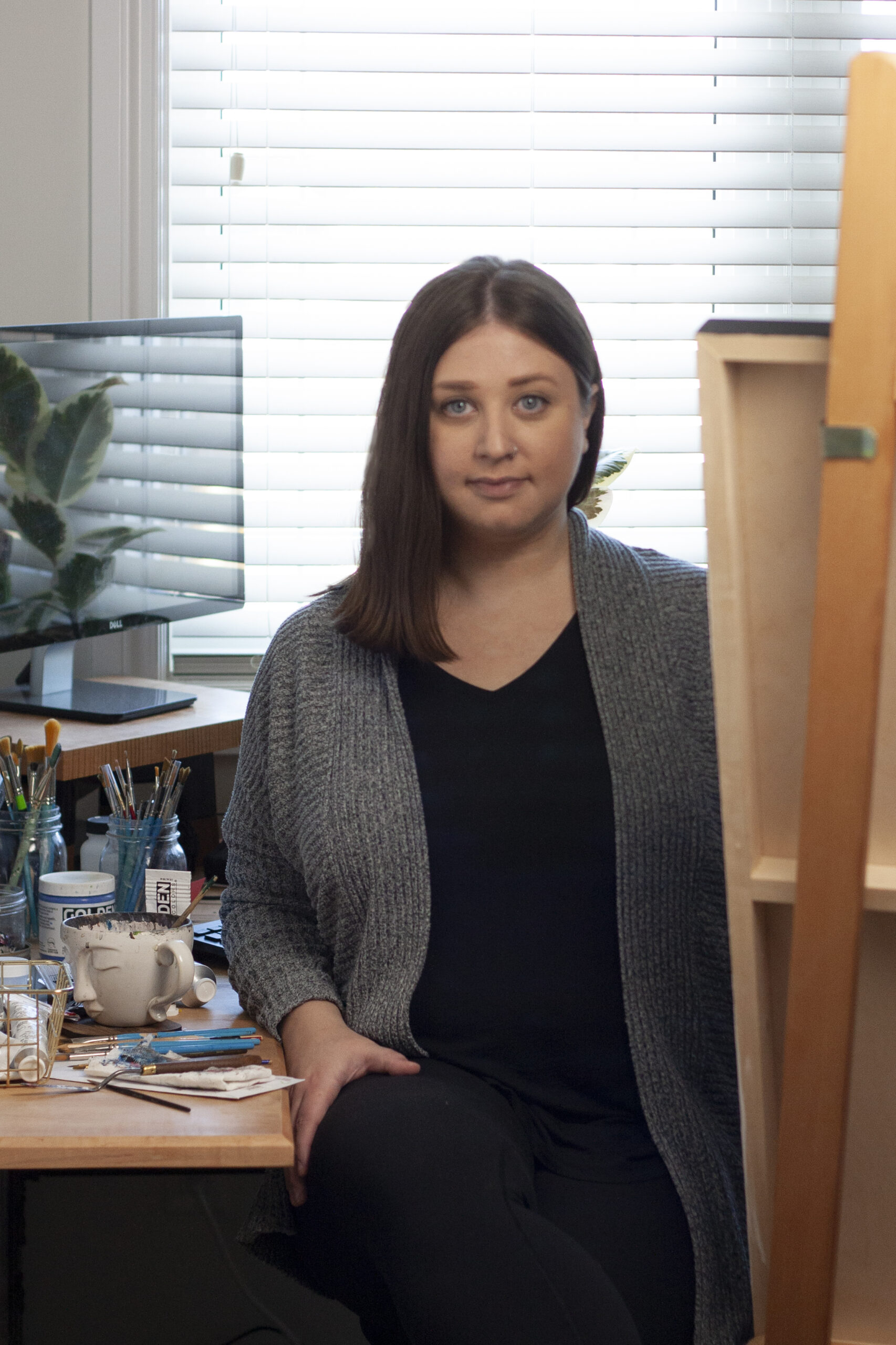 Rachel Schafer was born, raised and continues to paint in Saskatoon, Saskatchewan. She was encouraged by family and her art educators to purse an artistic life.

When her mom would ask her while growing up what she wanted to do on any given day, the answer was always coloring. Fast forward twenty some odd years and not much has changed aside from swapping crayons for acrylic paints.

Her painting journey began with watercolors but she has since transition solely to acrylic paint. Although she has made this switch many of the skills learnt while using watercolors have carried through to her use of acrylics. Incorporating water helps her to create her unique style including gradients and blends not typically seen in acrylic paintings.

She is inspired by the little details of the human body that often go unnoticed or are taken for granted. This inspiration has led her to try to capture the uniqueness in all of us, our bodies and our experiences.

Her artwork captures strong light to show that not only are we unique individuals but that we are constantly changing throughout our lives depending on our environment and the external forces we are subject to.

As her growth as an artist continues Rachel has begun to explore beyond the human body by incorporating nature into her work. Her aim is to show the parallels of growth between ourselves and nature.
Also find me here